News
LIMITED AMERICAN BLACK WALNUT RUN AVAILABLE
October 30, 2015
The new limited D-40 Black Walnut Series has started shipping.
What do you get when you combine our exciting new 40 Series bracing pattern with the sonic properties of a tight, punchy Walnut? A case of some serious GAS. There is no argument that Jean Larrivée sources out some of the most spectacular tonewoods in the world and this walnut is no exception. Featuring a Sitka Spruce glossy top and a hand signed label, this model is a show stopper all around.
The D40W Limited Series is shipping now so check with your dealer today. Custom orders are still being taking while limited supplies last. The retail price has been set at $2099 MSRP and is also available with pickup. For more information on specs and hardware go to our D-40W showcase page.
For other editions available please check out our Limited & Custom section and have yourself a real GAS.
P-09 BLACK LIMBA 2016 LIMITED EDITION
October 23, 2015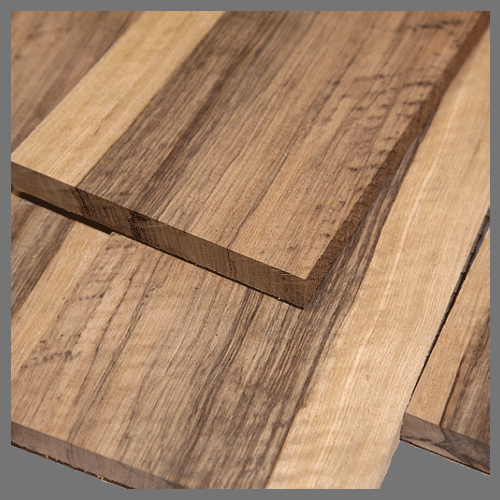 More commonly known as "Korina" wood, Black Limba is a medium weight tonewood that ranges between olive and tan in color. Usually with black and white streaking. The tone is very similar to mahogany but with the presence of increased mids, an excellent choice for players leaning towards the more warmer side than bright sounding.
This custom P-09 build will consist of premium quarter sawn Black Limba back & sides paired with Limba body binding. The soundboard will resonate to the tone of Austrian Spruce (Moonwood) with matching bracing. A combination for the purists alike. To complete this limited P-09, our traditional Vine inlay will adorn the headstock.
This P-09 Black Limba edition will be limited to 15 builds at $2603 MSRP each, all numbered sequentially and signed by Jean Larrivée. Completion date is set for mid January. Contact your dealer for availability.
Sound Technology Sessions: Owen Parker
September 17, 2015
Over the next six months, UK distributor, Sound Technology, will be showcasing several hi profile professional Larrivée artists.
First up is composer/instrumentalist/producer OWEN PARKER, and he is by far no stranger to the elite. From Annie Lennox to Robbie Williams to Simple Minds, Owen's talented hands have left and continue to leave their mark throughout the music industry. So it is no surprise that when it comes to acoustics, Owen chooses Larrivée. His LV-05E has been used all over the studio on countless hit producing albums and live performances, receiving praise everywhere he goes.
LARRIVÉE UK and Sound Technology are releasing the first video production in a series, which cast professional recording artists in a plain-speaking roles, extolling the fine sound and craftsmanship of Larrivée Guitars.
P-01 REISSUE II & "SONGS FROM A TIN CAN"
September 14, 2015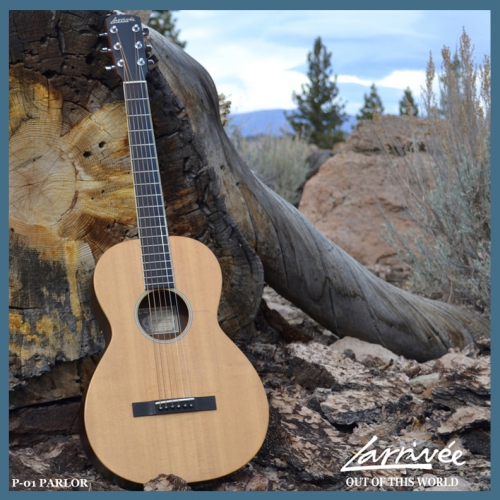 OCT 9, 2015 Warner Music releases Commander Chris Hadfield's album Songs From a Tin Can— the first album ever recorded in space.
It's an out-of-this-world partnership we're especially proud of.

When the Space Shuttle Discovery reached the International Space Station on AUG 10, 2001, few were aware it was carrying a special piece of cargo. Along with a load of tools and supplies, the STS-105 mission was also bringing a Larrivée P-01 Parlor guitar — part of a NASA psychology program designed to help the astronauts better cope with living life in space.

A talented musician, Commander Chris Hadfield played it frequently, and used to it record a version of David Bowie's Space Oddity - the first ever music video shot in space, seen by millions around the world. He also used the P-01 to lay down the initial tracks for his new record, Songs From A Tin Can. Watch the premier track video for the album "FEET UP".

Larrivée is extremely proud to be a part of these first space travel folk songs. To celebrate we're releasing a limited reissue of the P-01 down here on earth. The guitar comes with a signed certificate of authenticity and a copy of Songs From a Tin Can, personally signed by Commander Hadfield.
OWN A PIECE OF MUSICAL HISTORY. ORDER YOUR LIMITED P-01 REISSUE MODEL TODAY.
LIMITED CUSTOM 40 SERIES FEATURING AAA AUSTRIAN RED SPRUCE "MOONWOOD" TOPS
August 22, 2015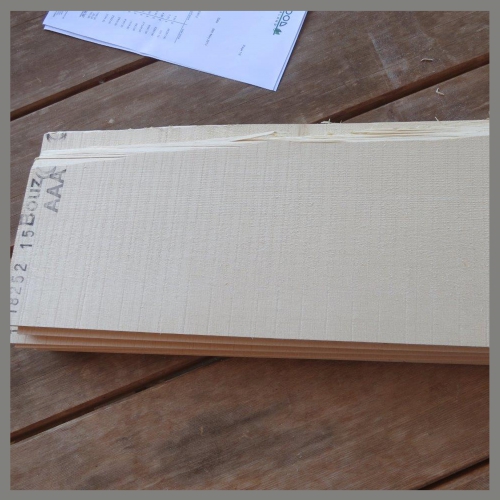 OM-40 & D-40 construction, using our much anticipated Austrian Red Spruce "Moonwood" soundboards, is underway. While many individual orders have been reserved, below is a list of dealers who are receiving Red Spruce 40's and have open orders currently available. Call and reserve soon before selection is gone. The list will be updated regularly.
THE ULTIMATE ACOUSTIC TONE GENERATOR!
August 18, 2015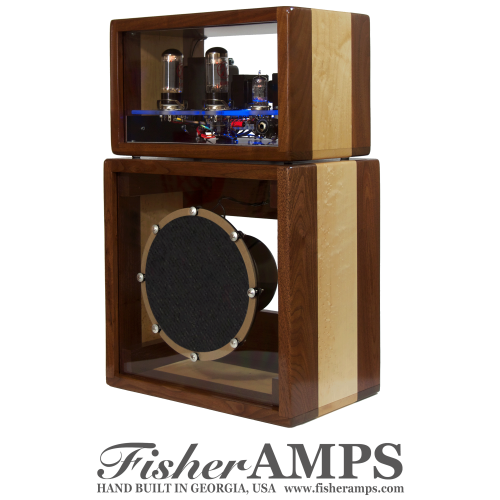 If crisp and juicy is what your looking for in acoustic amplification, then you need to check out FisherAMPS! Hand built in America, these tone generators are 18 watts of pure tone with no overdrive. Traditional amps are known to limit the full bandwidth of the acoustic guitar, FisherAMPS provide full range clarity coupled with tubed harmonics like you've never heard before. Their website will leave you drooling... www.fisheramps.com Check out their FaceBook page as well.
UPGRADE TO AUSTRIAN RED SPRUCE - $250 MSRP
August 7, 2015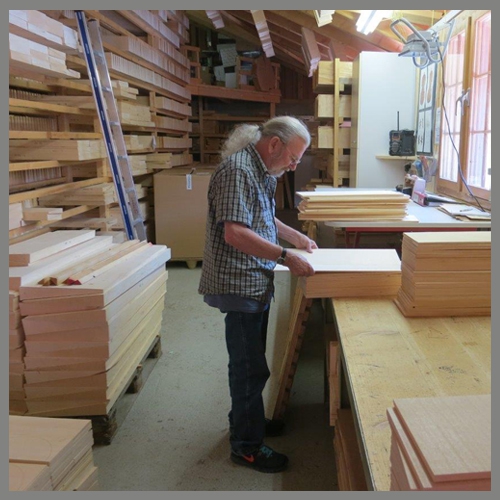 Jean Larrivée has been busy collecting Austrian Red spruce "Moonwood", originally found in the Black Forest. Using the exacting methods of harvest adopted by Stradivarius, Moonwood is a century-old tradition of falling a specific tree within a list of very specific parameters. This includes falling time in relevance to moon phase, altitude of tree, peak age/size of tree, and finally "forest stabilization". The result is a much stiffer fiber that delivers incredibly spectacular tone. Jean has officially released his matured supply and is now offering these soundboards as a custom upgrade on all acoustics at a $250 MSRP. Talk to your dealer today while supplies last.
Current Special Runs Now Available
July 22, 2015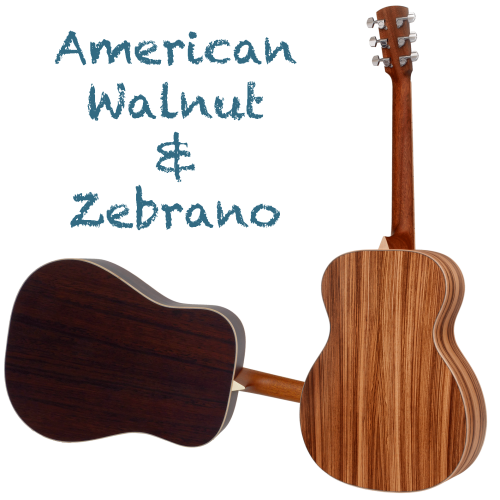 TWO NEW LIMITED BUILDS are now available! The all new American Walnut 40 Series and the African Zebrano 03 Series. The 40's feature American Walnut back & sides with a gloss top priced at $2099 MSRP. The 03 Zebrano Series are available in OM and L body style and feature AAA Austrian Red Spruce tops with abalone rosettes priced at $2278 MSRP. *Dreadnaughts are available in African Bloodwood.
Each of these runs are hand signed by Jean Larrivée.
Exclusive Customs For Rufus' Guitar Shop
July 12, 2015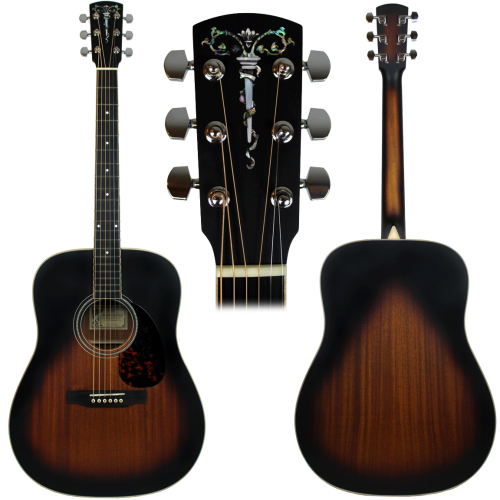 Larrivée Custom Shop...
'pick of the week' goes to Rufus' Guitar Shop of Vancouver, BC and their D-03MT Vintage Sunburst customs. A special 6 piece run, they are a savvy, vintage lovers delight. Featuring all mahogany back and sides, this tone generator is wrapped up in our own custom vintage sunburst finish. These mahogany top tone generators offer amazing low end and silky mids that are real cannons. The "Torch" inlay on the headstock is a true Larrivée classic design that is sure to draw attention. All 6 pieces are numbered and personally signed by Jean Larrivée.
Larrivée.com just got a whole lot better!
July 1, 2015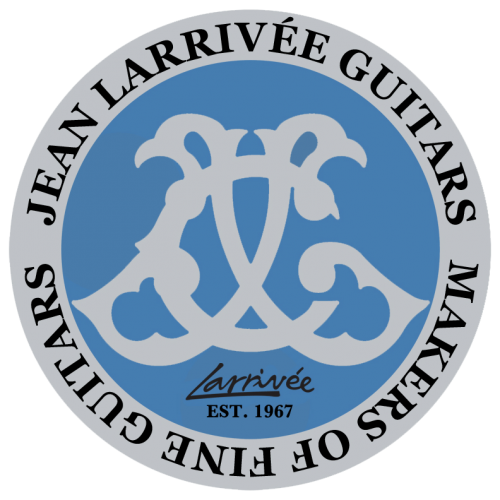 Anything look different?
We are extremely excited to finally launch our new website! A long time in development, we can now present to you a clean, fresh new look that will enhance your Larrivée experience. Our two main goals were to create a user friendly, easily navigable site that highlights every thing that is not only important to us, but to you as well. With so many people using smartphones and tablets today, we also wanted to create a site that works on every screen size, no matter how large or small, mobile or desk top. Using this new "responsive web design", you can now read, look at photos and watch videos with a much more gratifying and intuitive experience while visiting our site. To all our players, and fans alike, who have continued to support our us and our product, THANK YOU!