Larrivée Electrics
Price List
*OUR ELECTRIC SERIES IS CURRENTLY SUSPENDED WHILE WE FOCUS ON OUR ACOUSTIC LINES.
After a long history venturing into electrics, Larrivée has settled into what we believe is the perfect balance between high-end, built in America and blue-collar affordability.


Elegant and dead simple, the reinterpreted iconic designs have been masterfully built. Using lightweight Swamp Ash, each body meets specific weight standards before initial contouring begins. Pair that with a solid one-piece, hand-selected Eastern Maple neck and you have the bones for success. All Larrivée pickups are precision wound and hand assembled in house by specialized staff.Prized by any savvy aficionado, our electrics are wired with original antique paper-in-oil caps located by Mattew Larrivée out of the former Soviet Union. Sonically, these caps provide subtle warm tones that are true to their period.
Our electrics bridge the finest of everything Larrivée has to offer, unleashing a spectacular range of tone and a feel that will leave you marveled.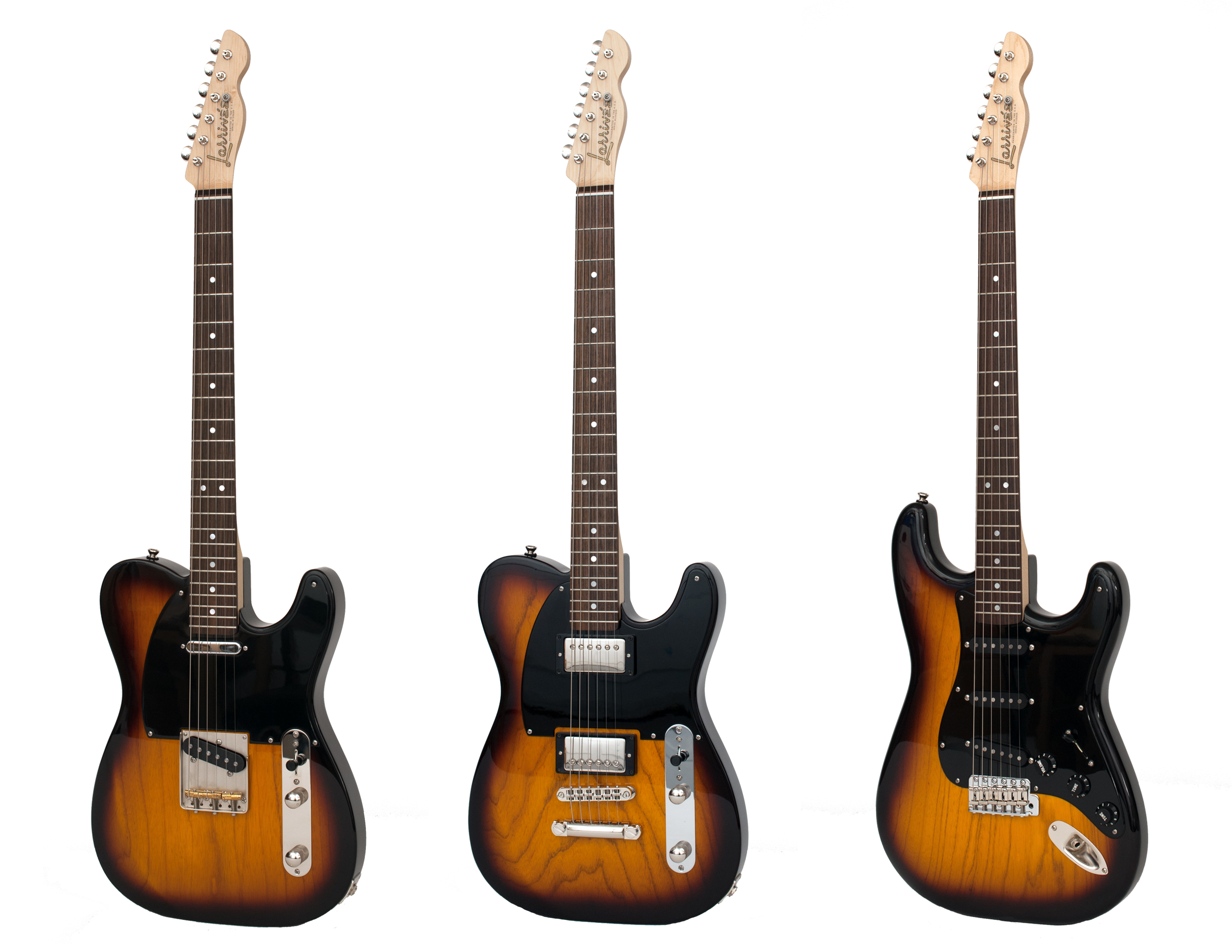 The BAKER-T is a custom shop guitar that is pure old-school styling, with high-end appointments. It might look traditional, but the Baker-T is anything but. Featuring all top-shelf parts, every component of this hand crafted guitar is a cut above regular guitars. The Baker-T features Callaham bridge and saddles, Switchcraft 3-way switch, extra high-grade Kluson machine heads (TonePros), Duncan 250K pots, .047 paper-in-oil caps, exclusive Larrivée custom shop pickups, and painted Bakelite pickguard. Available with two-piece maple neck or Rosewood fingerboard it has 1-11/16" nut with a 25.5" scale. It's got a vintage feel, and the twang and power that accompanies some of the greatest guitars in the world. Used exclusively by some of the world's top players, you've only got to hear the custom 'Baker-T sound' to believe it.
The MALIBU was first built as a replication of the famous Jeff Beck/Seymour Duncan guitar built by Duncan, years ago. After a successful run of 'reissues' commissioned to Larrivée, we decided to add it permanently to our catalog. Loaded with all high-end components, this guitar does it all. Featuring custom made dual Larrivée humbuckers (designed by Matthew Larrivée), stop tail piece, custom TonePros bridge, Kluson TPKV6 Tuners, real .047 paper-in-oil caps, Seymour Duncan 500K pots, Switchcraft 3-way switch, and painted Bakelite pickguard all make this one very unique, high performance guitar. Available with two-piece Maple neck or Rosewood fingerboard it has a 1-11/16th" nut width with a 25.5" scale. Whether you're country or rock, the Malibu will easily give you any sound you crave.
The SANTA MONICA is an iconic style, capable of easily producing the most desired tones and sounds ever to come from a guitar. This is a master-grade instrument, hand-built by professionals for professionals, but attainable for a working man's wallet. Available in a selection of colors and stains, there's nothing average about this axe - every one is a work of art, visually and sonically. As with all Larrivee electrics, the Santa Monica features the best of the best components and peerless craftsmanship, three single coil custom Larrivée pickups, .022 paper-in-oil caps, Switchcraft 5-way switch, and painted Bakelite pickguard. Available with two-piece Maple neck or Rosewood fingerboard, it has a 1-11/16" nut width with a 25.5" scale. Possibly the most versatile electric guitar in the world, the Santa Monica will definitely rock your world - and everyone else's.