Larrivée Artists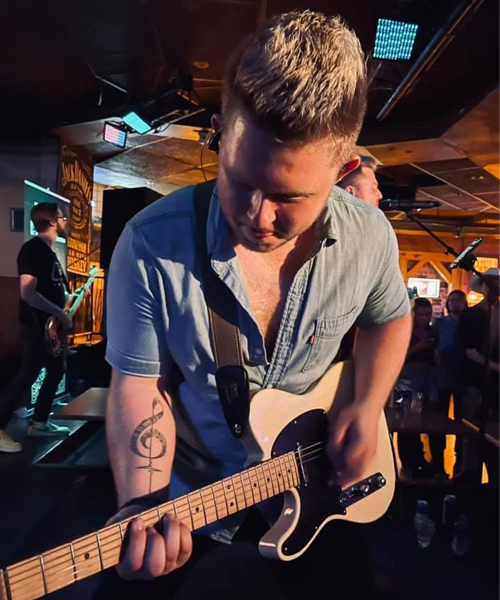 Preston Bean "Broadway Lefty"
Bear Redell and Nate Barnes
Plays LV-03, Baker T
"I play Larrivee guitars for their build quality, tone , and feel."
Preston is a touring musician based out of Nashville and is known to his peers as "Broadway Lefty". Playing since the age of 12, Preston has had the privilege to play on many stages all over the country, including the CMA Festival. Preston is never very far away from his Larrivee guitars!