Enter now, and you can win a
D-40 All-Mahogany Vintage Sunburst Custom
!
Larrivée's D-40 Vintage Sunburst Custom guitar is a finely crafted American-made instrument with solid African Khaya mahogany, scalloped hybrid bracing, and a dynamic tone.

On February 2nd, 2024, in our JCL Players Club mailout, Larrivée will announce one winner from Canada or USA to win this D-40 Vintage Sunburst Custom worth $3899 MSRP!
Enter Below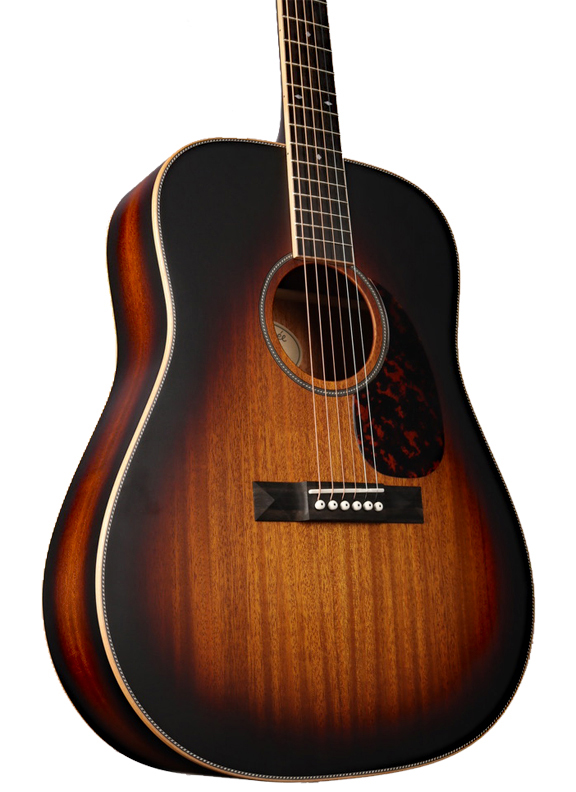 The D-40 Vintage Sunburst Custom is an exceptional guitar constructed from all-solid African Khaya mahogany back & sides and features our scalloped hybrid bracing. Along with a mahogany top, it's an incredible tone generator that produces a well-balanced and dynamic tone with punchy lows and clear, soft highs. The guitar's responsive and adaptable nature accommodates any playing style, Fingerstyle, or Flatpicking. The bold rope rosette and classic vintage pyramid bridge give this instrument a unique and timeless charm. Additionally, it comes with engraved open-back tuners and high-density bone parts. Overall, the D-40 Vintage Sunburst Custom is a high-end, American-made Larrivée masterpiece built to last a lifetime.
The D-40 Vintage Sunburst Custom is set up with D'Addario XT 12-53 phosphor bronze strings for maximum tone and playability. The D-40 will ship in our Canadian-made hard shell flat top case. The winner will be announced in our FEB 2nd, 2024 "JCL Players Club" mailout. Be sure to join!