Larrivée Contests
Thank you for participating in our contest events!
Be sure to sign up to JCL Players Club to get exclusive Larrivée promotions, Pro Shop deals, exciting giveaways, and upcoming news.
Want to win? Enter our contest below:
New Years Day Giveaway!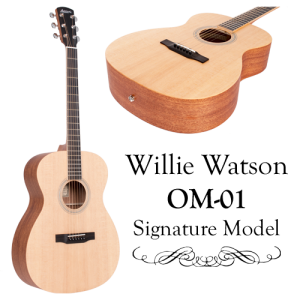 Enter Now and you could win a Limited Edition OM-01 "Willie Watson" reissue Model!
Only 18 built and signed, this OM-01 could be yours simply by entering to win. Hand built in America with all solid African Mahogany, BC Sitka Spruce, and African Ebony. This is a real tone generator. Enter now!
Expires Dec 31, 2018
Past Winners
"JCL" Black Chrome Giveaway!
Jan Buder, Canada
Tom Sowers, United States

D-44R Summer Giveaway
Amy Kincaid, United States