News
SOARING TO NEW HEIGHTS!
May 22, 2018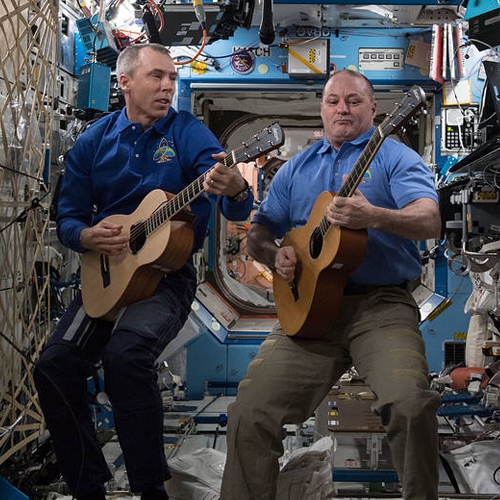 Larrivée has once again been chosen by NASA to send guitar to ISS. On February 27th of this year, NASA sent up it's second Larrivée P-01 aboard the Soyuz MS-06 bound for the ISS on Expedition 55. There, it met up with the original P-01 sent on Discovery mission STS-105 in August of 2001. The original Canadian built P-01 has since traveled over 100,000 orbits. That's over 4.2 billion kilometers, or 2.6 billion miles and still going strong.
It was the psyche support team at NASA that first introduced the idea to include musical instruments on board the ISS. They realized that music was fundamental to people and thought it would be beneficial to astronauts on the ISS. It was Canadian astronaut Chris Hadfield that made the original Larrivée on board famous when he recorded the first music video made in space. In the above photo, Drew Feustel & Scott Tingle are jamming on both Larrivée's inside the Destiny laboratory module during an educational event with school districts in Aransas Pass, Texas. Rock on boys and girls!