News
Larrivée Leather Accessories by KOCH!
December 21, 2016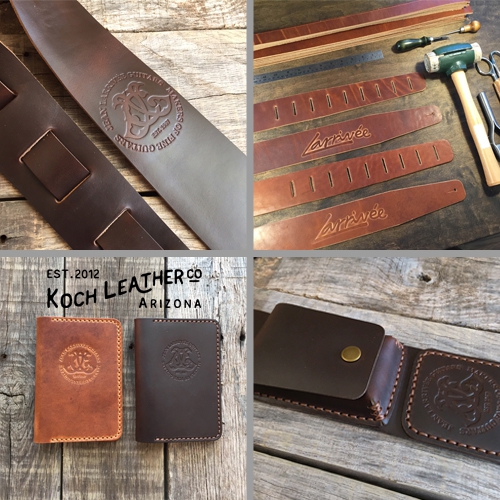 are happy to announce the launch of our complete line of Larrivée and JCL leather accessories. We searched North America for the finest leather crafters around and we found the KOCH family in Eastern Arizona. All KOCH leathers are precision hand-made, hand-stitched using ONLY 100% Horween leather of Chicago.
We chose Josh & Jen Koch for two reasons, the first is obvious, their product quality is absolutely incredible. The second reason, their business philosophy. Similar to Jean Larrivée, Josh & Jen want to put their high-end products in to the hands of everyday people at an affordable price, and it shows. Not many businesses can say that today.
Our entire line was designed by Larrivée and the Koch family, for Larrivée. Two families of artisans coming together to bring you a spectacular product that is personal and remarkable. Please visit the Koch Leather Co. website and see why we partnered with the Koch family.
All leather products are available through LarriveeAuthentic.com