News
"JCL" 18:1 CUSTOM EDITION TUNERS
January 11, 2016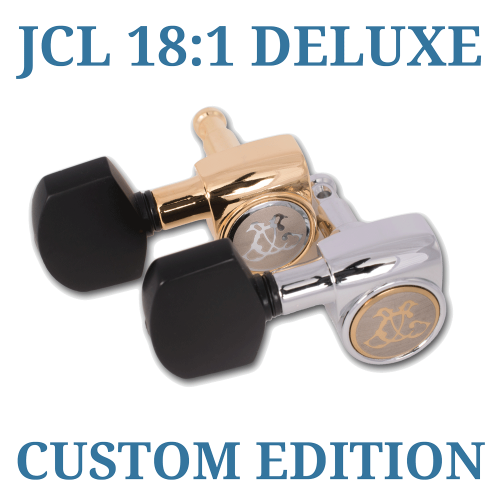 NOW AVAILABLE for custom order and through Larrivée Authentic store! Available in chrome and gold, these slick new 18:1 JCL's feature our long awaited black aluminum buttons. They are easily dropped in and swapped out with our standard Larrivée tuners, as well as current JCL's.
Custom Edition JCL chrome with black aluminum buttons will offered as a custom upgrade for $89. Gold with black aluminum buttons will be $99 with matching gold end pin. Mini's for Parlor and 12 Strings are also available.
For custom upgrades to your guitar, please contact your dealer. For purchase of machine heads direct, please see our "Larrivee Authentic" online store.