News
Pro Shop Holiday Shopping!
October 31, 2021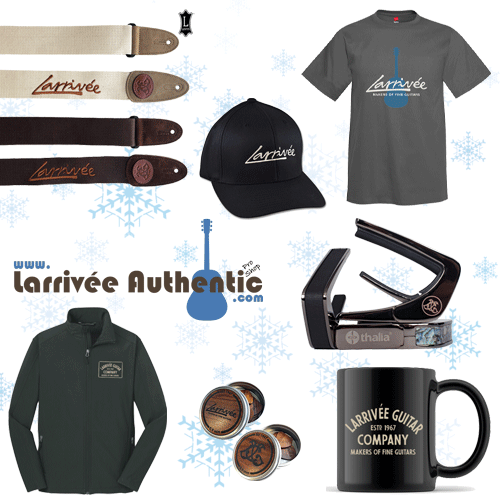 The Larrivée Authentic Pro Shop is now fully stocked with new items and old favorites just in time for the holiday season. Shop now and get the sizes you need and the items you want. Use the red Gift Ideas button for our recommendations when shopping for friends or loved ones. If you have any questions about items and sizes, feel free to contact customer service, we will get you answers in a timely manner.
Have a safe and happy holiday season from all of us at Larrivée!