News
THERE'S A NEW LEGEND IN TOWN
September 15, 2018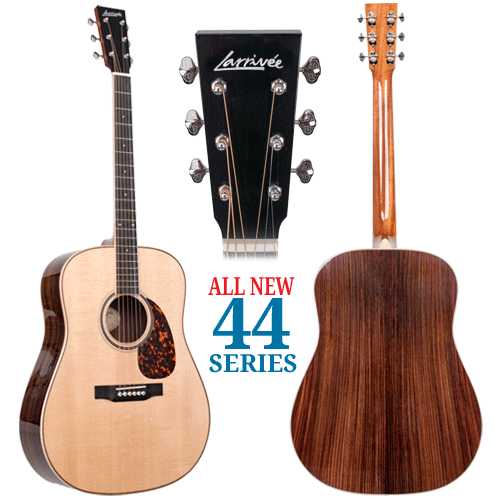 High-gloss Legacy Series!
We took our legendary 40 Series and finished it with our industry leading pure acrylic urethane high-sheen gloss. Then introduced it at an incredible value and called it a 44. For specs and details please see our D-44R on display in our product section.
Available in all body styles

High-Gloss Finish

Solid East Indian Rosewood

Hand built in America

$2774 MSRP ($2548 Mahogany)
If you think you loved the 40, wait until you get a 44 in your hands.